Xavier Godmaire, B. and M. Physics Eng.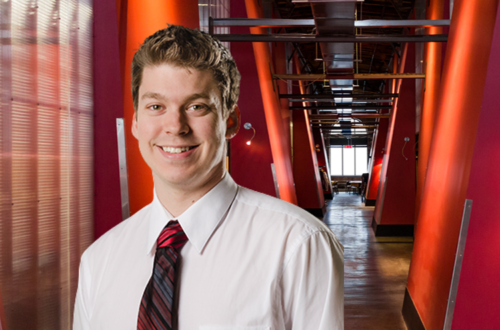 Xavier Godmaire is President of Laserax inc., a Quebec company that he co-founded with Alex Fraser in 2010.
Laserax works jointly with the leading manufacturing industries to enable the implementation of automated laser cleaning and marking solutions, offering both turnkey stations and OEM systems and setting new standards in the industry, especially in terms of traceability.
The company is now present in around 20 countries and its solutions are used in Tesla, BMW, Mercedes, Audi, Honda, Ford, General Motors and Fiat Chrystler programs. It has offices in the United States, Mexico as well as Germany and a wide network of integrator partners deployed around the world.
Thanks to the financial support of Desjardins Capital, Fonds Innovexport and Investissement Québec, Laserax now exports over 85% of its production and the company has experienced rapid and sustained growth since 2015.
Xavier Godmaire is a member of the National Capital Regional Development Committee. He holds a Bachelor's Degree and a Master's Degree in Engineering Physics from Laval University.