Be one of the six (6) technology companies to qualify to participate in this six-month program led by a successful serial entrepreneur, experienced coach and international marketing and business development expert.
Beginning Friday, October 24, 2014, in Montréal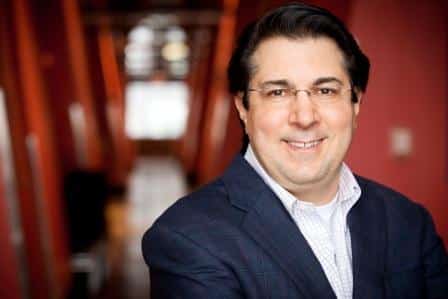 Mike Grandinetti BS Eng., MBA
( www.linkedin.com/in/mikegrandinetti)
Professor – Hult International Business School
Managing Director, Southboro Capital Group LLC
Serial Advanced Technology Entrepreneur
Senior Lecturer MIT Sloan School of Management (1999-2009)
Mentor, TechStars, Founders Institute and SEED Camp Europe
Mentor IBM SmartCamp, Boston, Silicon Valley and Europe
Judge and Mentor Massachusetts Challenge
Former Senior Management Consultant, McKinsey & Co.
As CXO, Mike Grandinetti has helped lead five venture-backed companies to successful exits, including two NASDAQ IPOs and five trade sales. He was Chief Marketing Officer for Virtual Iron Software which was acquired by Oracle and Chief Marketing Officer for Yantra, acquired by AT&T. As CMO, he co-led Raptor Systems successful NASDAQ IPO roadshow, and helped them achieve their ranking as Fastest Growing US Software company. He also contributed to Viewlogic'sNASDAQ IPO and $500M acquisition as well as to Connected's acquisition by Iron Mountain. He has deep experience coaching Quebec early stage start-ups. In May 2013, he was named Professor of the Week by the Financial Times.
Accelerate your success in export markets
– Achieve strategic clarity in targeting customers, strategic partners and industry influencers in the international market
– Validate your value proposition with domestic customers and leverage it to other markets
– Fine-tune and adapt your elevator pitch for your international targets: customers, strategic partners, investors
– Apply practical techniques of effective international marketing
– Access to key members of US and global early stage network
Program       
(dates subject to changes)
• Hands-on kick-off workshop, Wednesday, October 22, 2014, 9:00 a.m. to 5:00 p.m.
• Individual coaching sessions, Fridays and Saturdays 9:00 a.m. to 6:00 p.m.
– November 14 and 15  – December 19 and 20
– January 16 and 17  – February 20 and 21
• Each company will benefit from two and a half hours of intensive, one-on-one coaching tailored to needs of the individual company preceded by specific exercises and instructions to maximize their impact.
• Hands-on wrap-up workshop, Friday, March 20, 2015, 9:00 a.m. to 5:00 p.m.
• Workshops are very interactive and use many very current case studies of start-upcompanies employing best practices.
• A total of 24 hours of coaching, including 10 on an individual basis.
• Workshops and coaching sessions will take place at 20 Queen St., Montréal
Admission Criteria
• A business in technology, in operation for 5 years or less
• At an early stage of commercialization (0 to $ 1.5 M annual sales)
• With a high potential of success in the U.S.A. and possibly overseas
Registration Fees
• $ 1,850/company
• Up to three (3) participants per company, at no additional cost
• Payable in two (2) equal instalments :
First, no later than October 10th, 2014
Second, no later than January 16th, 2015
Registrations are limited to six (6) companies. Send your application early.
Deadline
September 19, 2014
How to Register
Fill in the registration form MG and return it to sbourassa@ceim.org
Additional Information, please contact Serge Bourassa : sbourassa@ceim.org 
Click here to see comments from entrepreneurs